Blackmagic design
Explore the Blackmagic Design Product Family
Blackmagic Cinema Camera

Blackmagic Cinema Camera
2.5K digital film camera with super wide 13 stops of dynamic range for a true film look! Includes DaVinci Resolve!
Production Switchers

ATEM Production Switchers
The world's most advanced range of broadcast quality 1 M/Eand 2 M/E live production switchers.

ATEM Television Studio
Affordable SDI/HDMI broadcast switcher with built in H.264 encoder!

ATEM Camera and Studio Converters
Connect SDI and HDMI cameras to switchers with talkbackand tally!
Disk Recorders
HyperDeck Shuttle
Portable battery powered SSD recorder with SDI and HDMI.

HyperDeck Studio
Rack mount SSD based deck with dual slots for infinite recording.
PCIe Capture and Playback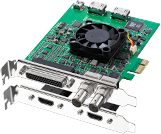 DeckLink Studio
Affordable cards for SDI, HDMI and analog in SD and HD.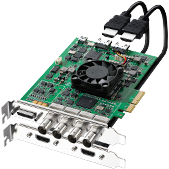 DeckLink HD Extreme 3D
The highest quality SD/HD/2K 4:4:4 video card now has 3D!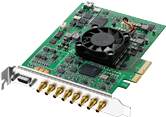 DeckLink 4K
Capture and play back SD, HD, 2K and now even 4K film!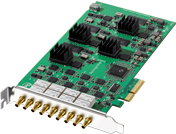 DeckLink Quad
4 stream SDI/HD-SDI capture card for software developers.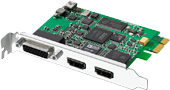 Intensity Pro
Affordable high quality HDMI and analog for videographers.
USB 3.0 Capture and Playback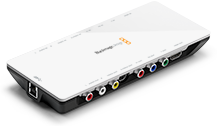 Intensity Shuttle for USB 3.0
10 bit HDMI and analog video editing for USB 3.0!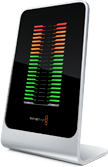 UltraStudio Pro
The world's first broadcast quality 10 bit editing for USB 3.0!

UltraStudio SDI
SDI capture and playback with HDMI monitoring for USB 3.0.
Thunderbolt Capture and Playback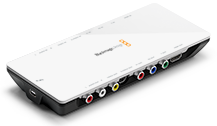 Intensity Shuttle for Thunderbolt™
10 bit HDMI and analog video editing for Thunderbolt™!

UltraStudio 3D
Advanced 2K and 3D capture and playback for Thunderbolt™ technology.

Intensity Extreme
HDMI and analog video editing for Thunderbolt™ technology!

UltraStudio Express
SDI and HDMI capture and playback for Thunderbolt™ technology.
Video Processing

Teranex 2D and 3D Processors
The worlds most advanced standards converters with up, down, cross, standards conversion, noise reduction and more! Thunderbolt included!
Color Correction

DaVinci Resolve
The worlds most advanced color correction for Mac OS X, Windows and Linux computers!
Film Restoration and Repair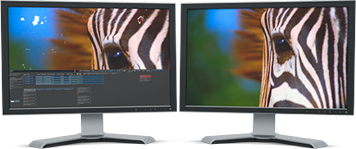 DaVinci Revival
Powerful full featured film restoration software with automatic and interactive workflows for Linux.
Converters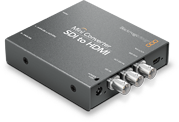 Mini Converters
Incredible quality broadcast converters that are simple to use!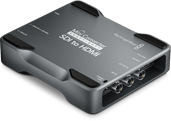 Mini Converter Heavy Duty
Super strong machined metal mini converters for live production!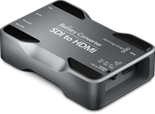 Battery Converters
Tough machined metal converters with built in battery for live events!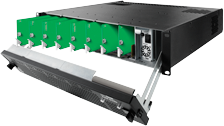 OpenGear Converters
Broadcast quality industry standard rack converters.
Routing and Distribution

Videohub Family
Broadcast quality all in one 3 Gb/s SDI routers from 16 x 16 up to 72 x 144 size!

Smart Control
Customizable ethernet control panel for Videohub routers.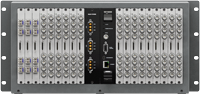 Universal Videohub
Build you own router with SDIor optical fiber cards for 24/7 reliability.
Monitoring

HDLink
2D/3D HDTV and 2K monitoring using LCD displays.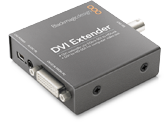 DVI Extender
Route your computer monitor using SDI cables and routers!

SmartView
High quality LCD SDI monitoring for SD, HD and 2K! Includes ethernet for easy adjustments from your computer!
Test Equipment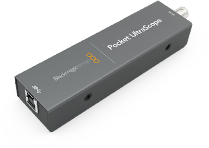 Pocket UltraScope
Take broadcast scopes on the road for any USB 3.0 laptop!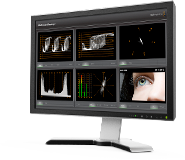 Blackmagic UltraScope
Technically accurate 3 Gb/s SDI and optical fiber SDI scopes.
H.264 Encoding
Video Recorder
Capture, share and preserve your home video collection to H.264 files.
H.264 Pro Recorder
The perfect way to capture SDI, HDMI or analog video to HD H.264 files.
Official Website:
http://www.blackmagic-design.com/