the new iPad
Resolutionary

Pick up the new iPad and suddenly, it's clear. You're actually touching your photos, reading a book, playing the piano. Nothing comes between you and what you love. To make that hands-on experience even better, we made the fundamental elements of iPad better — the display, the camera, the wireless connection. All of which makes the new, third-generation iPad capable of so much more than you ever imagined.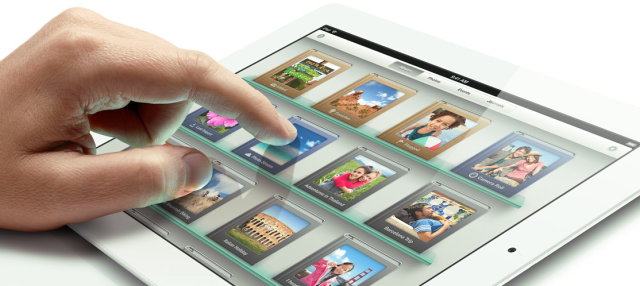 Four times more pixels than iPad 2. Razor-sharp text. Richer colors. The Retina display transforms the entire iPad experience. So everything looks and feels incredibly lifelike and perfectly detailed.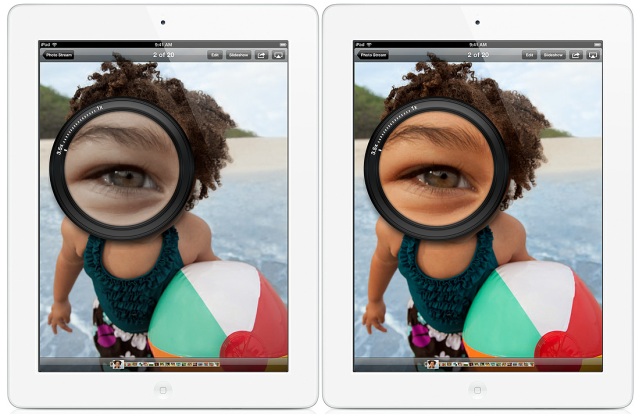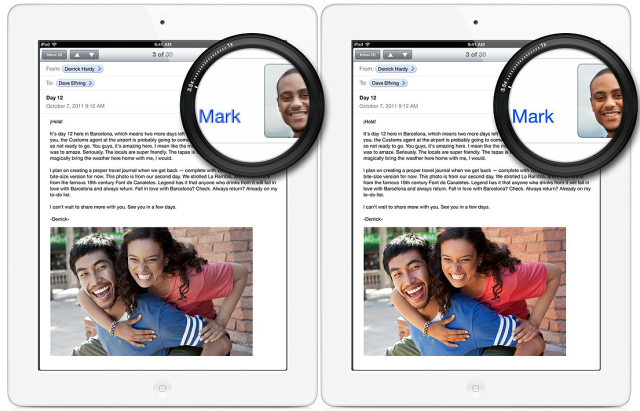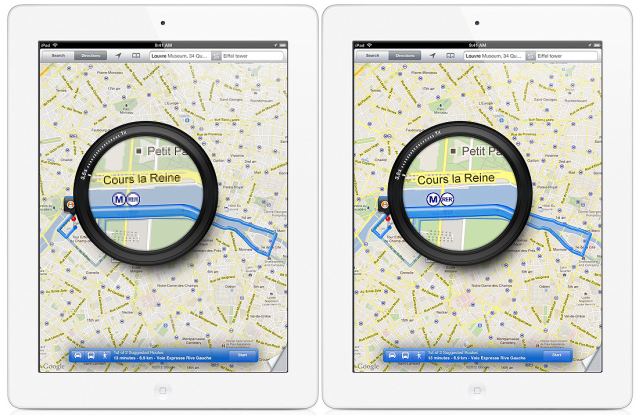 The best display ever on a mobile device.
Everything you do with iPad, you do through its large, beautiful display. And when the display is better, the entire iPad experience is better. The Retina display on the new iPad features a 2048-by-1536 resolution, 44 percent greater color saturation, and an astounding 3.1 million pixels — in the same 9.7-inch space. That's four times the number of pixels in iPad 2 and a million more than an HDTV. Those pixels are so close together, your eyes can't discern individual ones at a normal viewing distance. When you can't see the pixels, you see the whole picture. Or article. Or game. In ways you never could before.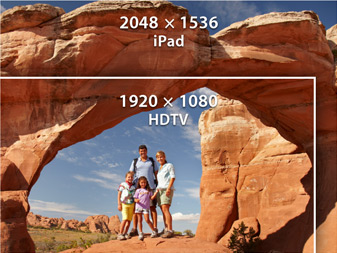 The new iPad has a million more pixels than an HDTV.
Breakthrough technology. For a breakthrough display.
In order to create a display with four times the pixels, we had to design it in a completely new way. You see, every pixel in a display has multiple signals telling it when to light up. But when you have a lot of pixels and a lot of signals on the same plane, signals get crossed and image quality suffers. To make sure everything on the new iPad looks crystal clear, Apple engineers elevated the pixels onto a different plane — separating them from the signals. It's technology that's breakthrough. Just like the new iPad itself.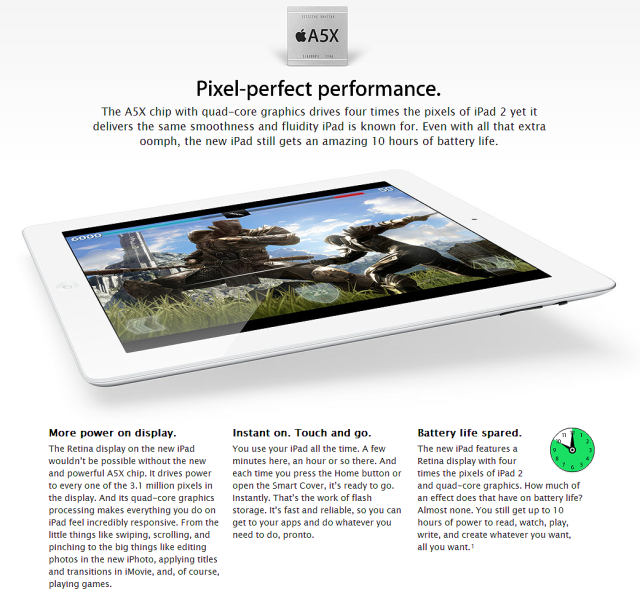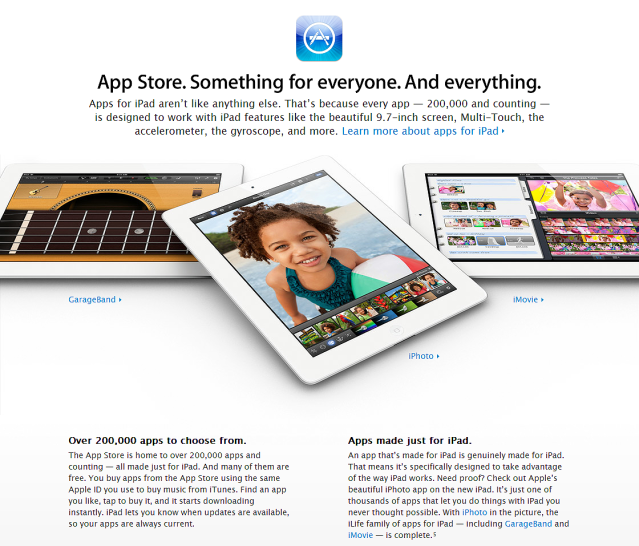 More than a way to protect iPad from dust and scratches, the iPad Smart Cover can wake and sleep iPad with a simple open and close. It even folds back and instantly turns into a handy little stand.

A cover with magnetic appeal.
What a smart pair. iPad and the iPad Smart Cover, that is.6 Smart magnetic technology built into each one really pulls them together. The iPad Smart Cover snaps perfectly into place to protect your iPad screen. Open the Smart Cover and your iPad wakes up. Close it and your iPad goes to sleep. Fold the Smart Cover and it becomes a stand. It's all just so, well, smart. Learn more about the iPad Smart Cover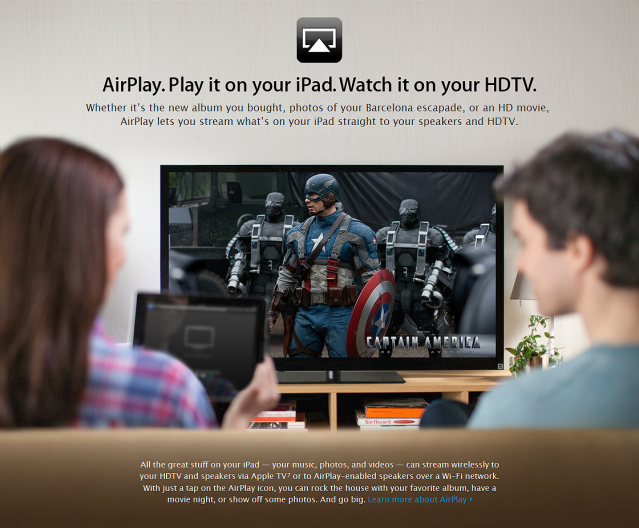 Every iPad comes with one year of hardware repair coverage and 90 days of telephone technical support. AppleCare+ for iPad extends repair coverage and technical support to two years and adds accidental damage protection for your iPad.
Extends repair coverage and technical support to two years from the original purchase date of your iPad.

Apple experts can answer questions and help solve problems over the phone or at an Apple Retail Store.

Provides comprehensive repair coverage including up to two incidents of accidental damage coverage.

8